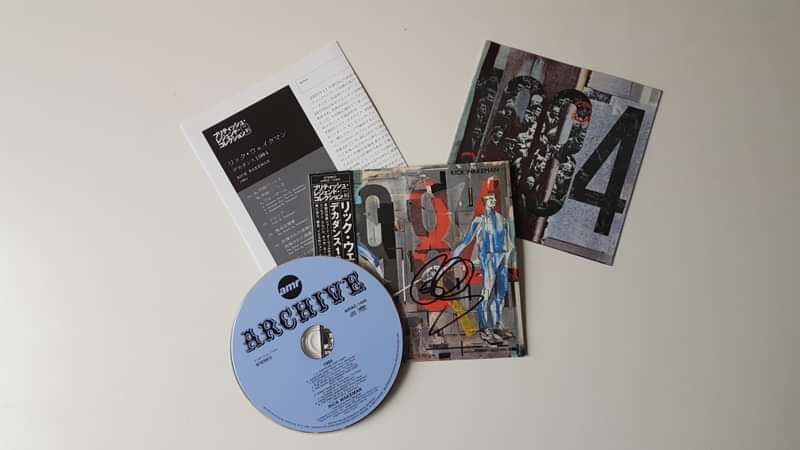 1984, Japanese pressing complete with obi - signed by Rick
1984 Japanese pressing complete with obi - signed by Rick.
**Rick's Perspective
Notes **
The wrong album at the wrong time, with all the wrong people around at the time. To do an orchestral rock concept album at a musical time when I probably couldn't even have got a job as a piano tuner was nigh on suicidal. I formed the wrong band, (the worst I have ever had), the deal for the stage show fell through and all in all I listen back to the music with my head in my hands. True there are some good moments, but my personal life was such a mess at the time that I should have run away rather than run into the studio!
*Wakey's Verdict * In retrospect, a mistake. Great lyrics from Tim Rice though and a magical performance from Chaka Khan.
*Little Known Trivia * As a present for a member of the entourage, who will remain nameless, a "lady of the night" was brought in late one evening to say "thank you" on our behalf in the control room to the gentleman concerned. (Don't ask for any more details...because the trivia ends there)!!!!!
Track listing
1 Overture 10' 57" 2 Julia 4' 45" 3 The Hymn 3' 13" 4 The Room (Brainwash) 4' 16" 5 Robot Man 3' 55" 6 Sorry 3' 6" 7 No Name 3' 18" 8 Forgotten Memories 2' 57" 9 The Proles 3' 32" 10 1984 6' 28"