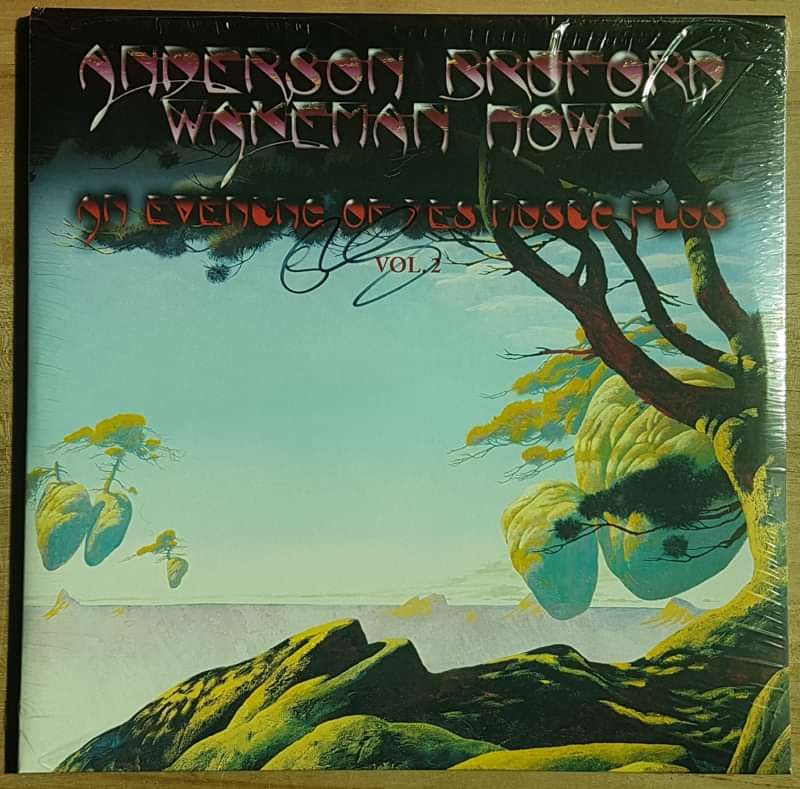 Anderson Bruford Wakeman Howe Volume 2 - signed 180 gram vinyl - RARE !!
Just a handful of copies of the 180 gram Let Them Eat vinyl edition have been unearthed recently, which Rick has signed of An Evening of Yes Music Plus, This is the recording of the group's concert at the Shoreline Amphitheatre in Mountain View, California, US on 9 September 1989.
Tracklist
"Close To The Edge"     

A-I "The Solid Time Of Change"
A-II "Total Mass Retain"
A-III "I Get Up, I Get Down"
A-IV "Seasons Of Man"
"Themes"
B1-A "Sound"
B1-B "Second Attention"
B1-C "Soul Warrior"
"Brother Of Mine"
B2-A "The Big Dream"
B2-B "Nothing Can Come Between Us"
B2-C "Long Lost Brother Of Mine"
C1 "Heart Of The Sunrise"
"Order Of The Universe"
C2-A "Order Theme"
C2-B "Rock Gives Courage"
Written-By – Anderson*, Howe*, Wakeman*, Bruford*, Rhett Lawrence

C2-C "It's So Hard To Grow"
C2-D "The Universe"
D1 "Roundabout"
D2 "Starship Trooper"