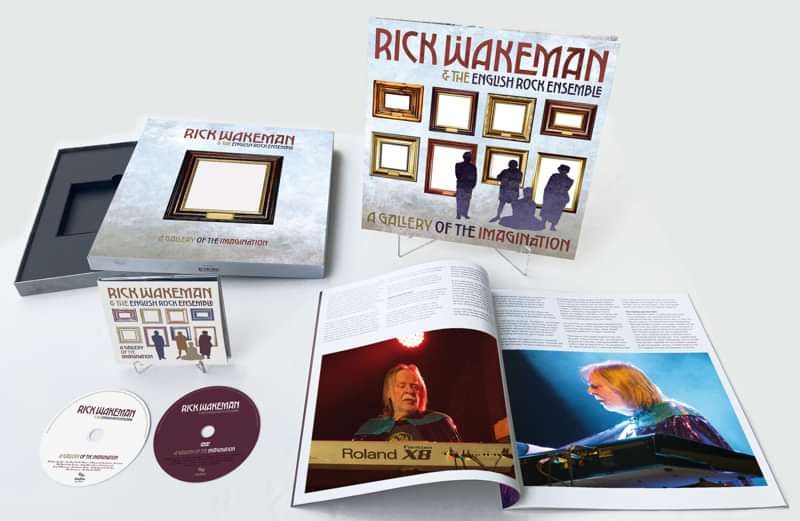 Gallery Super Deluxe SIGNED Box Set
This bundle also includes: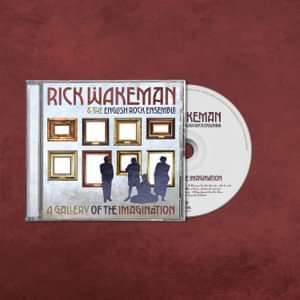 A Gallery of the Imagination Digital Download
This bundle also includes: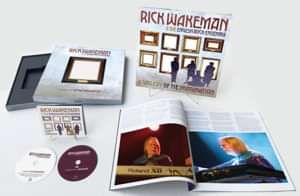 Gallery Super Deluxe SIGNED Box Set
This product is on pre-order and will be released Feb 24
CD/DVD/Vinyl + 24 Page Book
Rick Wakeman
'A Gallery Of The Imagination'
The new concept album from the keyboard legend
Super Deluxe Limited Edition multi format set featuring 2LP, CD & DVD inc. surround sound audio & hi-res stereo plus a 24 page perfect bound book presented in a lift off lid box.
The conception of the album began at the age of five. Rick's childhood piano teacher, Mrs Symes, taught him that musicians with instruments are like an artist with paint; something that Rick carried through his life, creating sonic paintings through his composition.
Wakeman says: "One of my great loves is going to museums and art galleries and seeing all the different types of art, so I thought, why not a music gallery… A Gallery of the Imagination? People can paint their own mind pictures to the different types of music that are on the album. It is very diverse and for me it works very well because the concept holds it all together".
Just as you might find a vast array of styles in an art gallery, Wakeman presents a plethora of musical aesthetics throughout the record. Inspired by the menagerie he created, Rick recalled the advice of his beloved teacher and has presented these tracks as pictures in a gallery; A Gallery of the Imagination. Amongst the many clear prog influences and soaring Moog solos, Wakeman treats the ears to two solo piano numbers, which reflect Rick's classical roots, and his particular love of the romantic period. On the other eight unconventional vocal tracks, Rick showcases the distinctive descriptive music carefully around the poetic lyrics.
"It is a very tactile album" Rick explains. "I'd like to feel that people can actually touch the music." - fans are encouraged to create their own artworks inspired by the music, which one day Rick hopes to be displayed.
The line-up on 'A Gallery Of The Imagination' - as with Rick's previous album 'The Red Planet' - features The English Rock Ensemble: bassist Lee Pomeroy, guitarist Dave Colquhoun, drummer Ash Soan and on vocals Hayley Sanderson, famous for her work as a vocalist on Strictly Come Dancing.
Join Rick Wakeman for a stroll around A Gallery of the Imagination – "a gallery that belongs to everyone