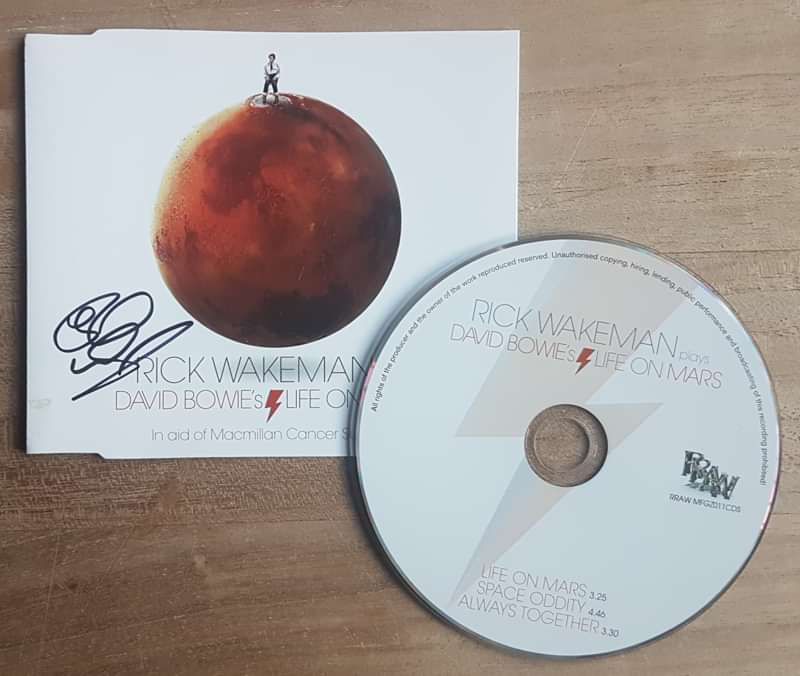 Life on Mars - CD Single - signed
Just case you have been living on Mars for the last 50 years or so....
"Life on Mars?", also known as "(Is There) Life on Mars?", is a song by English singer-songwriter David Bowie. It was first released on his 1971 album Hunky Dory and later released in 1973 as a single. The song has cryptic lyrics by Bowie and prominent piano by Rick Wakeman.
A handful of this now rare CD single of Rick's solo version recently surfaced and the Emporium snapped them up. After which the great man himself signed them and here they are for you to purchase.