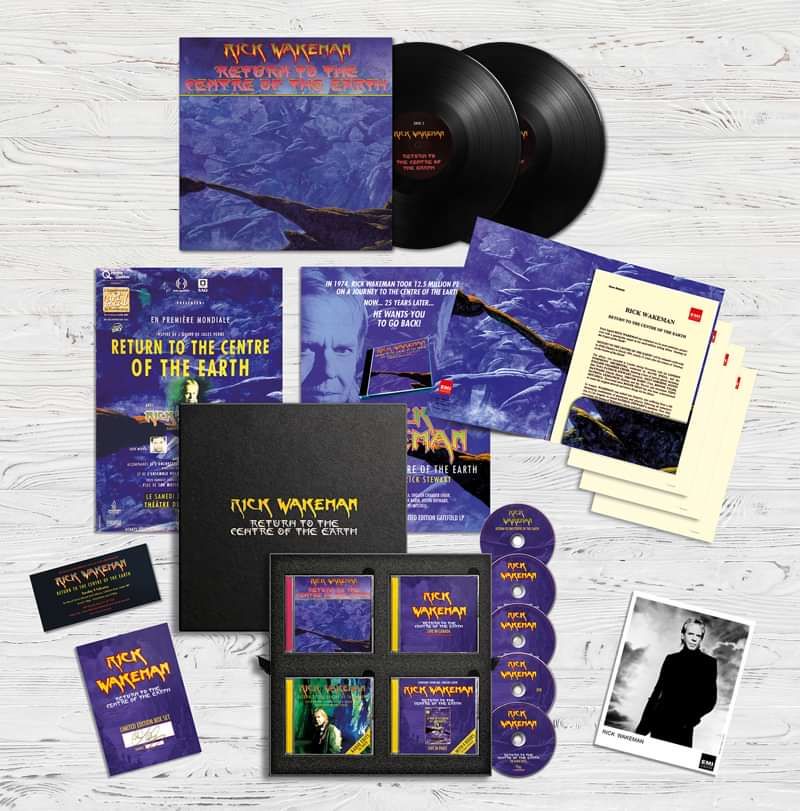 Return To The Centre Of The Earth Super Deluxe Box Set
Signed and Numbered Certificate
180 gram double vinyl album
Return to the Centre of the Earth CD
Return to the Centre of the Earth - LIVE double CD from Canadian performance where the narration is in French.
CD of Radio Edits
DVD of:
approximately 80 minutes of unseen footage filmed in the studio, at the album launch as well as featuring Rick - includes Bonnie Tyler and Justin Heywood.

new surround sound UpMix by Simon Heyworth.

walk through the original interactive multimedia experience which was online for about a year. with its creator Wayne Smith.
Reproduction Press Pack.
Reproduction Publicity Photo.
Reproduction ticket to the UK album launch
Previously unpublished interview of Rick by The Caped Crusader author Dan Wooding
2 x A3 Posters