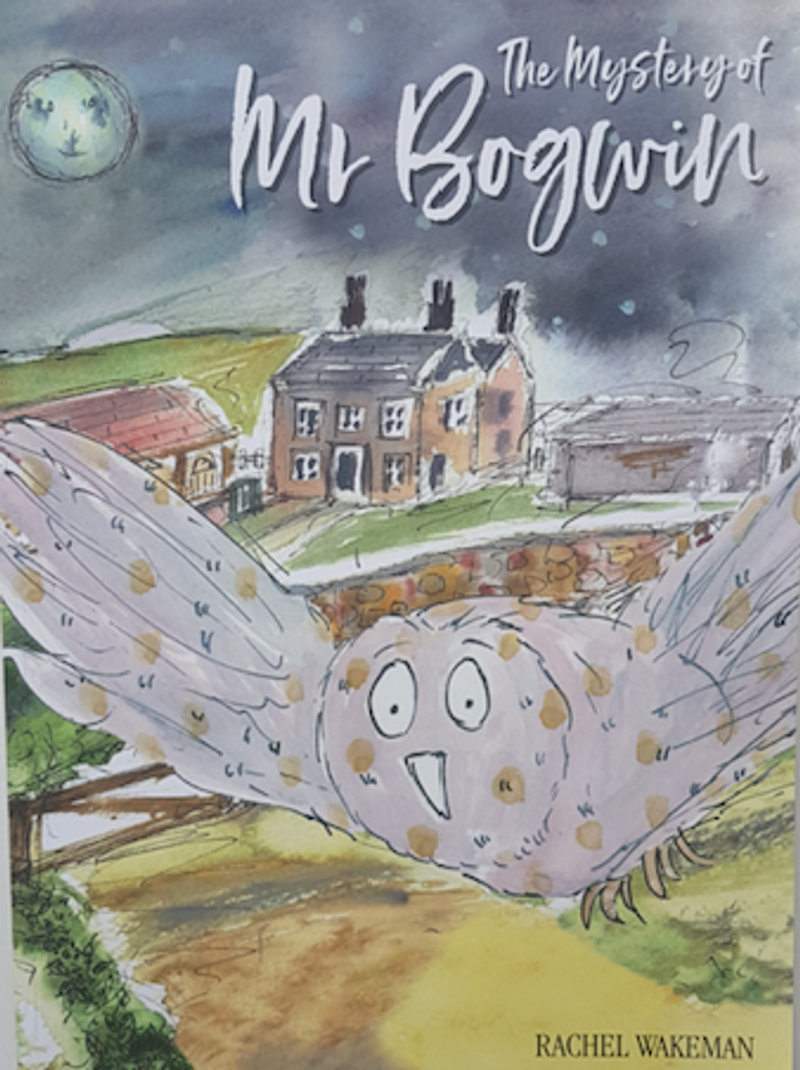 The Mystery of Mr Bogwin Signed by Rachel Wakeman
The Mystery of Mr Bogwin – written, illustrated SIGNED by Rachel Wakeman
Mr Bogwin the owl feels sad and all alone in the world. He doesn't normally go out much, especially at night. But one moonlit evening, he sets off on the first of a series of nightly adventures. A nosy neighbour watches his new behaviour from her Special Lookout Branch. And then one night, when the moon is full and bright in the sky, brimming with curiosity, she decides to follow him to find out what he's up to.
But will Mr Bogwin find what he's looking for?
The Mystery of Mr Bogwin is a 195 page book, featuring full colour illustrations on every page...