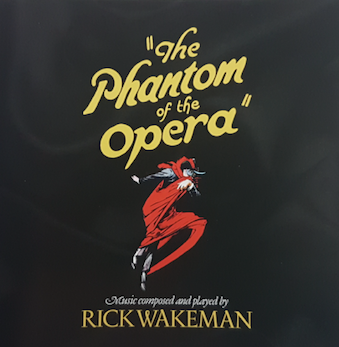 The Phantom Of The Opera Double CD/DVD - signed by Rick
Signed by Rick, Double CD/DVD.
This the first time the Phantom of the Opera with the Rick Wakeman Soundtrack has been released on DVD and accompanied with the full conceptual soundtrack (as a double CD) to one of the classics of American cinema.
The film, The Phantom of the Opera is a 1925 American silent horror film adaptation of Gaston Leroux's 1910 novel Le Fantôme de l'Opéra, directed by Rupert Julian and starring Lon Chaney, Sr. in the title role of the deformed Phantom who haunts the Paris Opera House, causing murder and mayhem to make the woman he "loves" a star.
The film remains most famous for Chaney's ghastly, self-devised make-up, which was kept a studio secret until the film's premiere. The film was released on November 25, 1925. The print of the film has been fully restored using the latest 21st century technology and the long lost Ballroom scene has being reinserted into the film in its rightful place.
The DVD has many bonus features such as: Rick Wakeman Commentary throughout; Rick Wakeman talks about the Phantom; Original Christopher Lee introduction; Extensive sleeve notes by Tim Scott; Deluxe artwork and 12 page booklet.