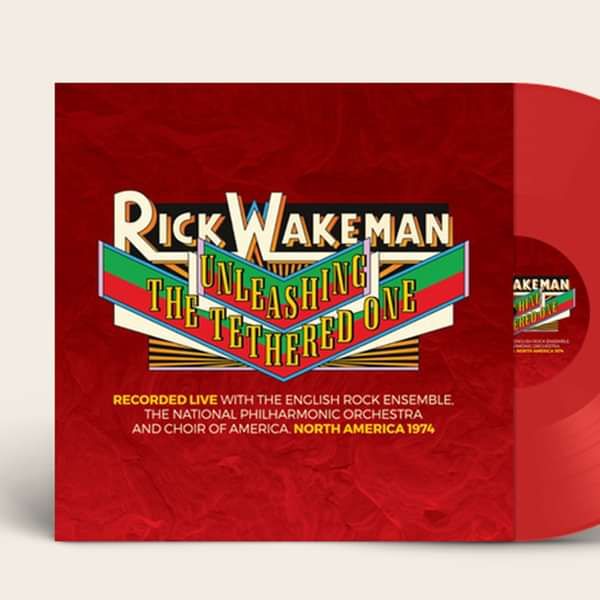 Unleashing the Tethered One Limited Edition Red Vinyl. Signed and Numbered - Signed by Rick
It is a 100 unit limited edition 180 gram RED vinyl, signed and hand-numbered.
This release is officially approved by Rick and he has signed all 100 copies.
This is a slice of Rick's history dating back to 1974 is now finally to be officially available.
This is an authorised version of the legendary bootleg, "Unleashing the Tethered One". Taken from the recording was taken originally used for a Canadian radio broadcast and remastered. The broadcast was transmitted back in the day just once and then mysteriously disappeared, along with the tapes. Then a vinyl bootleg appeared, which was reputed to have sold millions over the years... Original vinyl pressings now fetch up to $150 per time on eBay.
Now finally available officially on 180 gram, audiophile-quality red vinyl. This release is sure to prove popular to Ricks extensive fan base and serious album collectors alike.
1 JOURNEY TO THE CENTRE OF THE EARTH Part One 2 JOURNEY TO THE CENTRE OF THE EARTH, Part Two 3 ANNE BOLEYN 4 CONCERTO FOR AMERICAN COMMERCIAL TV
THE ENGLISH ROCK ENSEMBLE:
RICK WAKEMAN – KEYBOARDS, SYNTHESIZERS JEFFREY CRAMPTON – GUITARS ROGER NEWELL – BASS BARNEY JAMES – DRUMS JOHN HODGSON – PERCUSSION GARRY PICKSFORD-HOPKINS – VOCALS ASHLEY HOLT – LEAD VOCALS DAVID MEASHAM – CONDUCTING THE NATIONAL PHILHARMONIC ORCHESTRA AND CHOIR OF AMERICA TERRY TAPLIN – NARRATOR