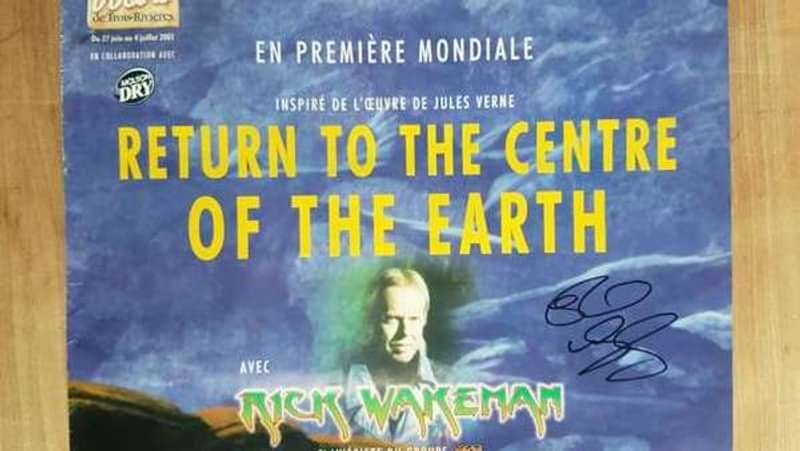 VERY rare, 2001 Return to the Centre of the Earth - Premier Poster - handed signed by Rick
The premiere of Return to the Centre of the Earth took place on 30 June 2001 in Trois-Rivières with Rick's band the English Rock Ensemble, then formed of his son Adam Wakeman on keyboards, guitarist Ant Glynne, bassist Lee Pomeroy, and drummer Tony Fernandez. Vocals were performed in English by Luck Mervil and Fabiola Toupin.
This poster is from that event and is hand signed by Rick himself.
Please note there are only 5 copies of this poster, taken from Rick's personal archive for sale. Once they are gone, they are gone!!!